Trade fairs are important marketing tools for businesses and test platform for new products.  Not only do they benefit exhibitors and visitors but also boost local economies and related businesses like transportation, hotels, restaurants and other service providers. 
The Trade Fair is here and the City of Kings is bustling with life. Once again, Bulawayo is thrust in the spotlight as local and foreign businesses flock to the city to promote trade and industrial activity.  The 57th edition of the week long annual event will run from 26-30 April 2016 at the Bulawayo Trade Fair grounds under the theme: Innovate, Integrate, Industrialize.
The Zimbabwe International Trade Fair (ZITF) is the largest and oldest business exhibition of its kind south of the Sahara.  It is the country's leading business (B2B) event bringing together exhibitors of all kinds including small to medium-sized enterprises (SMEs).  The objective is to promote products, conduct business as well as share ideas to a much broader, diverse market.
Importance of ZITF
ZITF brings together local and foreign businesses, organizers and visitors on one platform as joint partners in the marketplace.  The event which is more than a marketing tool is a face-to-face meeting point bringing together the entire marketplace at your fingertips – a  cost effective way to achieve trade objectives.
Trade and Tourism
Trade fairs are business as well as social events.  With thousands of visitors flocking to the city, this presents an opportunity for local businesses and the city to work in partnership to promote local attractions, restaurants, accommodations and other related services. This is also a chance for tourism vendors together with local businesses to create packages that are both business and family-friendly during the week-long event.
Purpose of Trade Fairs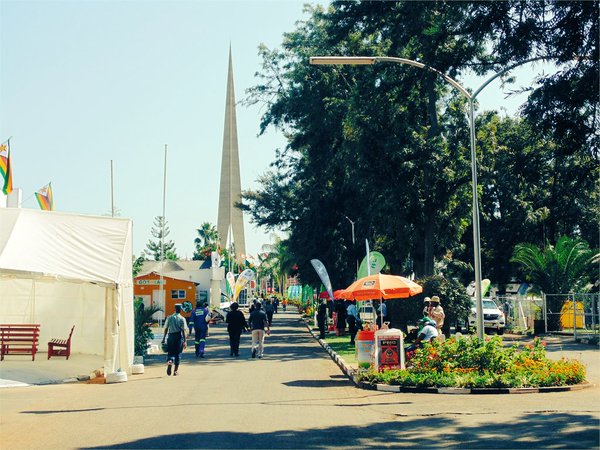 Trade fairs are great marketing instruments with three major functions – business, social and macroeconomic. They are perfect platforms to market-test products, acquire knowledge on customer expectations as well as find local agents and distributors. Participating companies can accomplish the following:
Create Sales
Acquire new customers
Build Supporting Channels
Develop,  cultivate and strengthen relations with customers
Analyze the market
Build and strengthen Brand Name
Develop relations with Media Agencies
Compile a database of clients
Create a corporate image
Create media attention
Whatever the objective, trade fairs remains the best channel and marketing instrument to launch a new product and position a company in the market.  A simple visit to the event whether as an exhibitor, supplier or consumer is all it takes to break into the market.
Ready to explore? Unleash the wanderlust in you!  Explore, experience, discover Zimbabwe!