Zimbabwe's Calendar of Events and festivals is the perfect place to find interesting activities that suit individual interests.  What better way to explore, experience and learn about a country's people and their unique culture than through local festivals and community events?
Zimbabwe is a popular destination with world-class attractions and interesting activities for everyone.  Throughout the year, the country hosts an array of diverse events and festivals. These attract local and foreign patrons and participants, a major boost to domestic tourism.
An all season destination, Zimbabwe celebrates its social and cultural diversity with illustrious events featuring something for everyone – families, business or leisure. These range from music festivals, business exhibitions, cultural events, food festivals, sports events, film and fashion shows, literature and book fairs, agricultural shows as well as arts and craft exhibitions.  While Great Zim Traveller has listed some prominent annual events, we recommend a visit to the provided links for detailed information on event status, schedules and bookings.
BUSINESS EVENTS AND EXHIBITIONS
Zimbabwe conducts various annual business events and exhibitions. Among these are Zimbabwe International Trade Fair (ZITF); Asambeni, a tourism and business expo; Mine-Entra, a mining, engineering and transportation expo; Zimbabwe Auto Show; Ultim8, a home improvement expo and Sanganai, a tourism trade fair showcasing African tourism products.
Zimbabwe International Trade Fair (ZITF)
The Zimbabwe international Trade Fair is one of the oldest, most prominent, successful business exhibition in the country.  With Bulawayo, the City of Kings as its home, this annual event which is held every April is the biggest intra-regional trade fair south of the Sahara that promotes trade and investment through  innovation.  The Zimbabwean Trade Far is the single most popular business exhibition with the unmatched capacity to attract an assorted array of international and regional exhibitors. It is also a perfect launching pad for local businesses seeking potential partnerships and expansion to outside markets.
The week-long event is the most convenient trade hub in the SADC region, with other business expos running concurrently within the same venue. The International Trade Fair is the longest running business exhibition that is a tourism booster for the City.  Visit ZITF website for more information.
CULTURAL EVENTS
Zimbabwe celebrates its social and cultural diversity through a series of events and festivals showcasing cultural pride and heritage.  Each province is unique with individual community activities highlighting exceptional diversity through performance. Harare International Festival of Arts, Jikinya Traditional Dance, Bulawayo's Intwasa and Ibumba Festivals are examples.
Harare International Festival of the Arts (HIFA)            
Touted as the granddaddy and Glastonbury of African Music Festivals, the 6-day Harare International Festival of Arts showcases the best of local, African and international arts and culture through various performing arts. It can be music, street performance, fashion, theater, drama or the spoken word. Each year is unique due to different festival themes embraced by participating countries. An active environment that lights up Harare and is perfect for music and Culture aficionados. Visit HIFA website for more.
LITERATURE & BOOK FAIRS
When it comes to literary arts and creative process, Zimbabwe plays a fundamental role through book fairs and festivals that celebrate literacy arts, books and the creative process. This involves book launches and signings, writing competitions, seminars, workshops and spoken word performances.  The prominent of these is the internationally acclaimed Zimbabwe International Book Fair which draws global participants, authors and readers of all disciplines.
Zimbabwe International Book Fair (ZIBFA)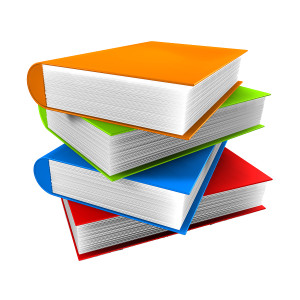 Zimbabwe International Book Fair (ZIBFA) is Africa's premier book and publishing trade fair featuring prominent and upcoming writers and authors of different genres.  Local patrons and participants are joined by their international and African counterparts.  The week long annual event showcases the largest and most diverse exhibition of books, journals, CDs, DVDs, magazines including printing and publishing technology on the continent. Sales and purchases of books or other literary material is an available option to those interested. Visit website for info.
MUSIC FESTIVALS
As Africa becomes the new music festival destination, Zimbabwe's music festivals and events confirm that trend. A culturally diverse country, the festivals feature a mix of traditional music as well as other genres from local, regional, and international artists. Harare Jazz Festival, Victoria Falls Carnival, Harare International Festival of the Arts (HIFA)  are few examples.
Victoria Falls Carnival
The acclaimed Victoria Falls Carnival is a 3-day New Year extravaganza held in the adrenaline capital to celebrate the end of year in style. CNN lauds this as one of the Top 7 African music festivals to attend. The event attracts party revellers of all types and features the best of local and regional performing artists. The Carnival has international repute as a must-attend end of year event. Visit website for booking and schedule details.
Whatever the event or festival, Zimbabwe has plenty to suit different tastes and preferences. Whether it is a book or literature fair, cultural food festival, or you are simply interested in expanding business networks, Zimbabwe's calendar of events is the perfect place to start.
Unleash the wanderlust in you!  Explore, experience and discover Zim events.